Numbers.app spreadsheet template for 2019 IRS Form 1040
Tax season has arrived, and with it a new version of ye olde tax tabulator that I use. The IRS kind of "finished up" last year's 1040 shenanigans via some followup revisions this year, so my template required some shuffling beyond the usual tax table updates again.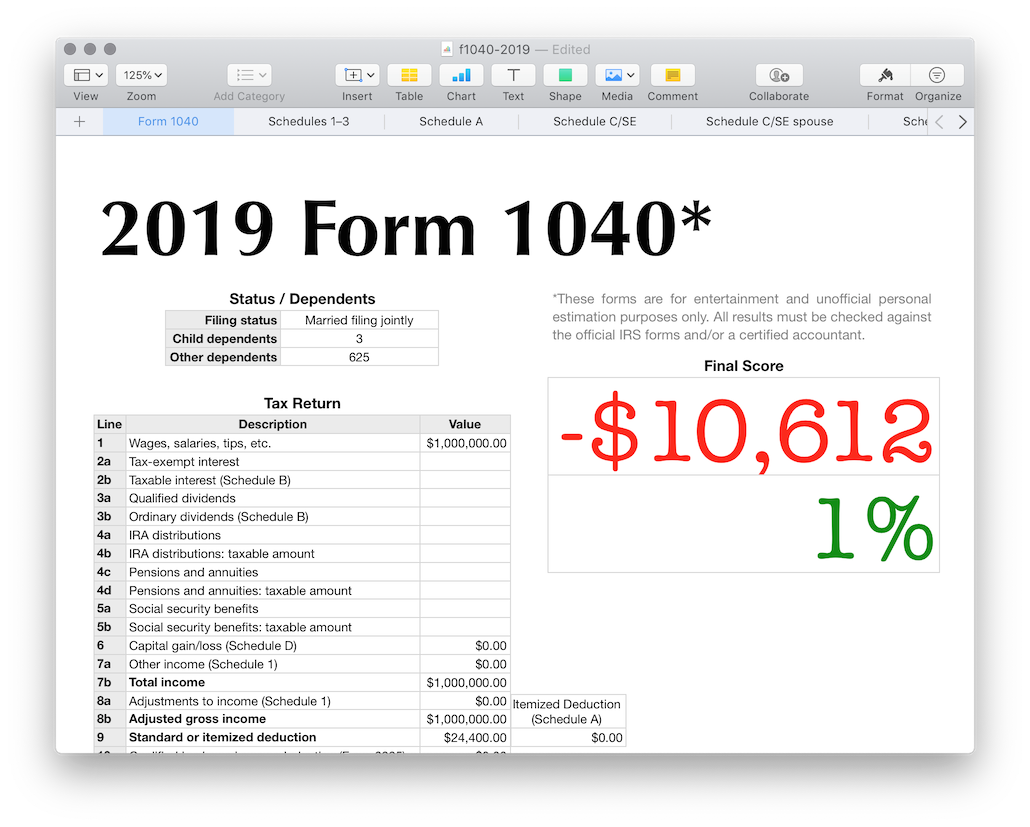 ---
Download: f1040-2019 Numbers template ["beta1"]
License: CC BY-NC 4.0
---
As a reminder, my workflow is something like:
Update the template with form changes
Use the template for my own preparation
Double-check while filling in actual forms
Right now step 1 should be done, so I'm uploading the template as a "beta" again, but I may find bugs or make improvements as I go through it myself (steps 2/3). Of course, the form remains always "use at your own risk!" at any stage…!
See posts from prior years because they are more interesting that actually doing your own tax preparation: 2019 [local-only 2018–2015] 2014 2013 2012 2011 [skipped 2010] 2009 2008. You know you want to.